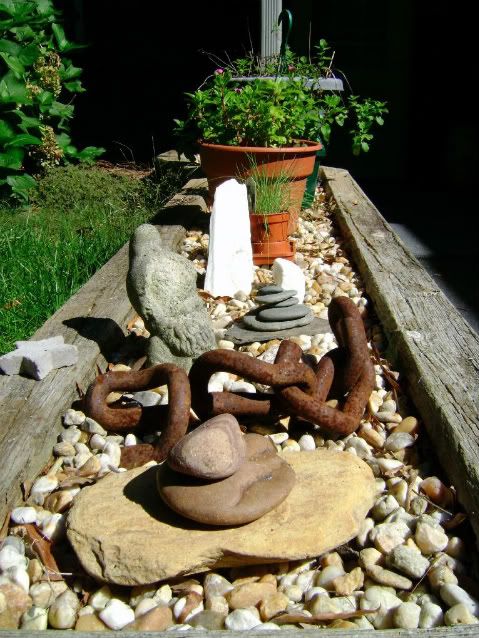 photo taken yesterday 10/14/08


i'm presently going through some visual problems. i can see images with one eye, read for a while with one eye, but reading too much presently strains the eyes too much. so, if i'm showing up on your sitemeters but not commenting that's what that is.
i should be back to normal soon.
anyway ..
this is how i see out of one eye..
fuzzy, grey with the same weird floaty stuff..
i can just imagine myself being in a transporter
and experiencing the same weird stuff
as in this star trek next generation
"realm of fear"
episode..
(ps: see sj, i waited until you commented to go into my geeky side)
oh, and yesterday while i was at the eye specialists who had to keep my eye propped up for a while so they could get a good look i joked about
being a part of
clockwork orange ..
the eye doc got it..
but i don't think he thought it was that funny..
tomorrow i see a more specialisted specialists in the big city over yonder..
oh boy..
more fun..
in the meantime i don't mind if you would all wish me a happy birthday..
it's today..
i know some of you ahve already..
much appreciated..
<3<3<3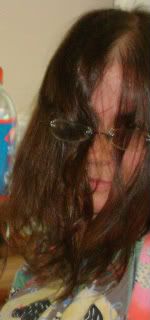 photo taken saturday by my spouse who thought he was gonna creep up on me to take a surprise photo ..
i showed him, eh?
;)